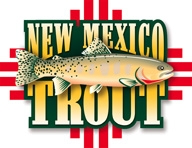 New Mexico Trout is dedicated to the preservation and enhancement of trout fishing in New Mexico's waters through restoration of riparian habitats and through the education of the public about trout fishing and the value of trout habitats. Whether you are new to fly fishing or have years of experience, you can benefit from membership. We welcome you to get acquainted with us through our website and by joining us at our next monthly meeting.
New Mexico Trout is a 501(c)(3) non-profit organization, and we welcome all tax-deductible contributions.
Quick links
---
Recent news
2017 Conclave - purchase tickets online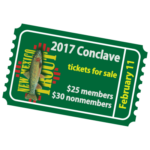 December 29
For information about the 2017 Conclave, see the information page. In order to purchase tickets (or membership) online, you will need to be registered and logged in (at bottom of page). If you have problems with the website, registration or logging in, please contact the webmaster because somet...
read more...
---
January General Meeting - January 10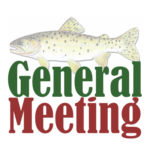 December 20
Jill Wick from the New Mexico Department of Game and Fish will give a presentation on Gila Trout Restoration in New Mexico. Time: 7:00 pm Location: Commons room at Sandia Prep. If you want to get reminders, join our Meetup page and RSVP to this event.
read more...
---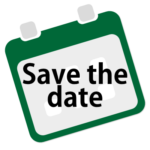 December 8
The 2017 New Mexico Trout Conclave will be held on Saturday, February 11 at Sandia Preparatory School. Featuring guest speakers, fishing clinics, specials for kids and women, a raffle and much more. Tickets on sale in January.
read more...
---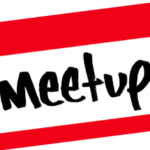 December 7
Introducing our newest social media venture – Meetup. Use it as a calendar and a place for discussions about tips and trips.
read more...
---
December General Meeting – December 13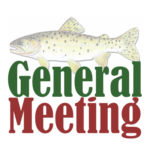 November 11
Details about the December general meeting: topic = winter-time flat water fly fishing; date & time = December 13, 7pm in the Sandia Prep Commons room; also featured: drawing for bamboo rod raffle.
read more...
---
It's time to renew your membership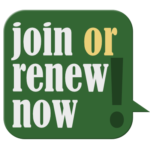 November 9
It's time to renew your membership for the 2017 year. Regular membership is $30 per year. Your dues are used for conservation projects and we have a large one coming up next year. You can renew online, by mail or at a meeting.
read more...
---
Project Healing Waters Fundraiser – November 12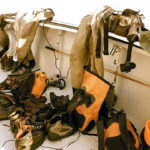 November 9
November 12, 10am-2pm at Los Pinos Fly & Tackle Shop. The program includes used gear sales, fly-tying demonstrations, a custom fly rod raffle and casting clinics.
read more...
---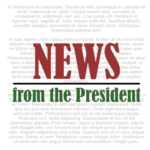 November 9
News from the October/November 2016 newsletter. 1. Bamboo rod raffle. 2. Santa Fe National Forest Plan 3. Looking for a Youth Director 4. Conclave is February 11.
read more...