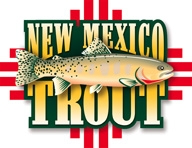 New Mexico Trout is dedicated to the preservation and enhancement of trout fishing in New Mexico's waters through restoration of riparian habitats and through the education of the public about trout fishing and the value of trout habitats. Whether you are new to fly fishing or have years of experience, you can benefit from membership. We welcome you to get acquainted with us through our website and by joining us at our next monthly meeting.
New Mexico Trout is a 501(c)(3) non-profit organization, and we welcome all tax-deductible contributions.
It's time to renew your membership!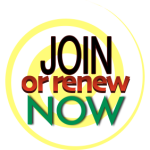 Your membership dues are used to pay for organization expenses (for instance, rental fees for meetings) and projects (conservation and outreach). Membership runs for a calendar year, so it's time to renew now. You can in person at our monthly meetings or renew separately. (on line)
---
Recent news
Voice Your Opinion on SB226/HB235, Access to Public Waters 03-30-2015
New Mexico Trout, herein referred to as the Club, is aware of the issues surrounding the passing of SB226/HB235. Governor Martinez has until April 10th to either sign or pocket veto the bill. The Club would like to provide some basic information for the membership to be able to review , if they are so inclined, and make their feelings known to the Governor's office as soon as possible at, 505-476-2200. Here is the link to SB226/HB235: http://www.newmexicotrout.org/wp-content/uploads/2015/03/SB0226.pdf Here is the link to former AG Gary King's opinion on stream access: http://www.newmexicotrout.org/wp-content/uploads/2015/03/NMAG040914.pdf Here is some additional information regarding navigable waters as made reference to in both the bill and AG opinion: http://www.newmexicotrout.org/wp-content/uploads/2015/03/Commerce-Clause_-Navigabile-in-Fact-The-Daniel-Ball.pdf Thank You for your interest, Jerry Burton President
---
Gila Diversion Recommended by Commission 
12-14-2014
From the December 2014 Newsletter New Mexico's Interstate Stream Commission voted to notify the U.S. Interior Department that it wants to take advantage of federal funding to build a diversion and storage system along the Gila River. The Commission also decided that some of the money should go toward municipal conservation efforts and other projects aimed at stretching the drought-stricken region's water supplies. State Engineer Scott Verhines, New Mexico's top water official and a member of the commission, said the point of regional water planning is to identify and implement strategies to balance supply and demand. He said the options approved by the commission will do that for cities and farms in southwestern New Mexico. The commission's action comes after more than 200 meetings, volumes of public comment, million-dollar engineering studies and a flood of complaints by environmental groups and the commission's former director that the planning process was shrouded in secrecy and that the outcome was predetermined. The commission dismissed those claims, and a state district judge decided in late November to clear the way for the panel to continue deliberating the contentious issue. The commission faced a Dec. 31 deadline under the Arizona Water Settlements Act to decide what to do with its share of the river.
---
Valles Caldera to Become a National Park
12-14-2014
From the December 2014 Newsletter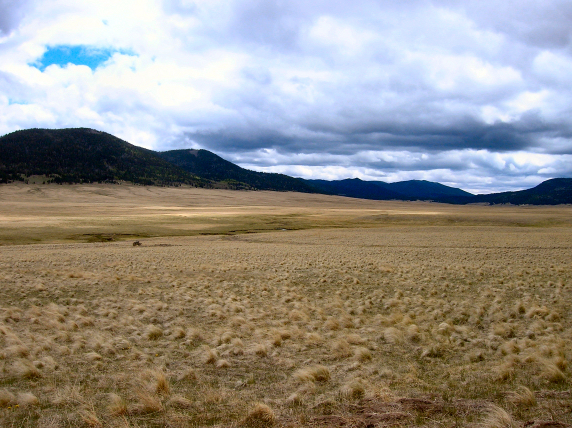 The US Senate cleared a large defense spending bill that included transferring control of the Valles Caldera National Preserve to the National Park Service. Since 2000, the 89,000-acre Valles Caldera has been managed by a board of trustees with the goal of financial self sufficiency by this year. Instead, the caldera is expected to generate just $800,000 this expenditures of about $3.4 million. Among other changes authorized by the bill, the Valles Caldera's management will no longer have to ask Congress for a new budget each year. Instead, the Caldera will be a part of the Park Service's annual appropriations budget. The spending bill also included the Columbine-Hondo Wilderness Act which will protect 45,000 acres of incredible wildlife habitat, an important source of clean water, and a prized hunting and fishing destination. The act passed along with several other wilderness bills that would protect almost 250,000 acres of wilderness in Colorado, Montana, Nevada, and Washington. "The Columbine-Hondo Wilderness Act will forever protect our land and water that the people of Red River and other communities depend upon" said Mayor of Red River, Linda Calhoun.  "It is a true bipartisan measure supported by people from all walks of life."
---
December 2104 Meeting Recap 
12-14-2014
by Mark Kalin
Wayne Thurber
, flyshop owner and guide, journeyed to Albuquerque from his northern New Mexico home to present an update an fishing conditions in the waters of the Enchanted Circle area. He operates Dos Amigos Anglers flyshops and guide services in Taos, Red River, and Eagle Nest, and lives near Angel Fire. To drive the Enchanted Circle is to make scenic trip through some of northern New Mexico's high country that can include Taos, Questa, Red River, Eagle Nest, and Angel Fire. Wayne made informative observations specific to individual streams as well as lakes in this part of the state, including the Rio Grande, Red River, Rio Hondo, Rio Cimarron, streams of the Little Rio Grande watershed, as well as the Valle Vidal, and Eagle Nest and Cabresto Lakes.
Although his locale received a moisture-laden storm in early November, Wayne said that the area is still behind normal precipitation levels. However, near to mid-term forecasts have him optimistic about fishing prospects for 2015. Wayne announced that Dos Amigos Anglers, which he advertises as "Fly Fishing Without the Attitude," will be pleased to respond to anglers' questions regarding current conditions, water levels, recommended destinations, and flies. Our thanks to Wayne for a well-received program.
---
Pecos Fly Tyers
12-14-2014
by Mark Kalin from the December 2014 Newsletter Seen at the New Mexico Trout Fly Tying Symposium on Saturday, 15 November 2014: Two ladies tying nice flies without using bobbins (shades of Helen Shaw)
Margaret Roybal
 and her daughter 
Ramona Lopez
 were tying very nice flies without using bobbins. Rather they each were controlling the tying thread with their fingers. For a pictorial portrayal of the technique, check out the 1979 book Fly-Tying by Fly Fishing Hall of Fame member Helen Shaw. Of course, Margaret and Ramona also whip finish their flies by hand. I was among a number of individuals with whom they very generously shared information. Margaret and Ramona have taught fly tying classes at Pecos Independent Schools and at their shop. The family also breeds from 25 to 50 hackle-producing chickens, which they harvest at about two years of age.
Margaret's father, Bob Roybal, started the fly tying business in 1955 and at one time provided flies sold at several Santa Fe stores as well as the store on the Rio Pecos in Terrero, NM. While no longer selling wholesale, Margaret and Ramona still tie flies to order for private individuals. They can be contacted at:
ramonamariaalinalopez@gmail.com
Roybal Flies offers dry flies, nymphs, true wets, hair flies, and streamers, along with recommendations for fishing about 20 flies on the Pecos: "The Right Fly at the Right Time," by Bob Roybal.
---
---