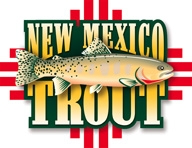 New Mexico Trout is dedicated to the preservation and enhancement of trout fishing in New Mexico's waters through restoration of riparian habitats and through the education of the public about trout fishing and the value of trout habitats. Whether you are new to fly fishing or have years of experience, you can benefit from membership. We welcome you to get acquainted with us through our website and by joining us at our next monthly meeting.
New Mexico Trout is a 501(c)(3) non-profit organization, and we welcome all tax-deductible contributions.
---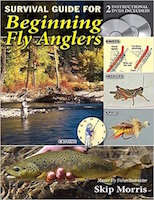 New Mexico Trout is pleased to offer some fabulous and informative books to its members. After the 2016 Conclave, Skip Morris provided a collection of titles that you can purchase here. These books are signed by Skip, and Trout Flies for Rivers is signed by both Skip and Carol Morris. All of these books are available on a 'First Come First Served' basis.
---
Recent news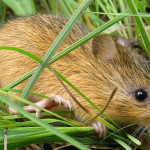 NMT Withdraws Meadow Jumping Mouse Objections
05/27/2016
Jerry Burton, Ron Loehman, and Art Vollmer of Trout Unlimited met with the SFNF Supervisor, Maria Garcia, her Deputy, Joe Norell, and Alan Setzer, the acting ranger on the Jemez District at the SFNF offices in Santa Fe on May 24.  The FS requested the meeting to address our objections to the New Me...
read more...
---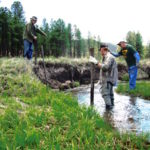 Rio Cebolla Work Project – June 4
05/27/2016
Our annual member BBQ will be held on Saturday, June 4 in conjunction with a work project on the Rio Cebolla. We have worked with Santa Fe National Forest staff to identify a three-part project that will provide important benefits to the Rio Cebolla. Planting willow cuttings along the Ceboll...
read more...
---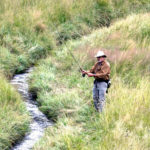 Valles Caldera Fishing for 2016 Season
05/01/2016
Fishing regulations will be somewhat different for 2016, now that The Valles Caldera Preserve has become part of the National Park System.  The East Fork of the Jemez, Jaramillo Creek, the Rio San Antonio, and the Rito do los Indios are open to fishing year round, as long as they are not frozen.  ...
read more...
---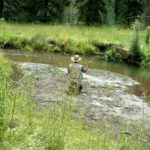 Cow Creek Fishing Opportunity
05/01/2016
NMT has reserved 20 slots for a day of fishing at Cow Creek Ranch on June 1st. Ten of the slots have been reserved for the Board of Directors and Board Program Directors. The balance of the slots will be filled by lottery and are only open to New Mexico Trout members. To participate in the lottery ...
read more...
---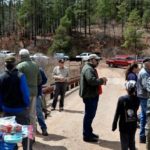 Rio Guadalupe Cleanup
05/01/2016
Twenty-one New Mexico Trout members turned out on Saturday morning, April 9, 2016 for our annual trash cleanup along FR 376 above the Gilman Tunnels. That road parallels the Rio Guadalupe, which is our home water and one of the best brown trout fisheries in New Mexico. FR 376 is also the most heavil...
read more...
---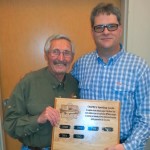 Longtime Contributions Recognized
03/04/2016
New Mexico Trout honored several businesses that have committed their time and resources for many years in support of New Mexico Trout. At the January meeting, Chuck Domenici of Charlie's Sporting Goods was presented with a plaque recognizing their support. At the 2016 Conclave in February, Van B...
read more...
---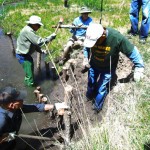 Conservation Projects for 2016
03/04/2016
Ron Loehman, Conservation Chairman Our conservation projects on public lands require permission from and collaboration with the responsible land management agency. Consequently, project schedules and locations sometimes change because of changing agency priorities or other constraints. Most of ...
read more...
---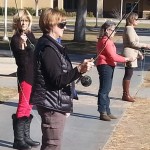 NMT Women's Group Planned
03/04/2016
Due to the response to the special women's program at this year's conclave, New Mexico Trout is pleased to announce the formation of New Mexico Trout's Women's group. The women's group will fo...
read more...