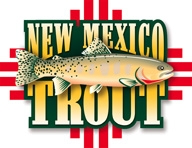 New Mexico Trout is dedicated to the preservation and enhancement of trout fishing in New Mexico's waters through restoration of riparian habitats and through the education of the public about trout fishing and the value of trout habitats. Whether you are new to fly fishing or have years of experience, you can benefit from membership. We welcome you to get acquainted with us through our website and by joining us at our next monthly meeting.
New Mexico Trout is a 501(c)(3) non-profit organization, and we welcome all tax-deductible contributions.
---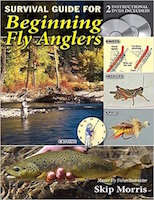 New Mexico Trout is pleased to offer some fabulous and informative books to its members. After the 2016 Conclave, Skip Morris provided a collection of titles that you can purchase here. These books are signed by Skip, and Trout Flies for Rivers is signed by both Skip and Carol Morris. All of these books are available on a 'First Come First Served' basis.
---
Recent news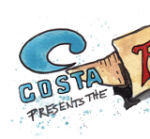 F3T Film Tour 2016
04/05/2016
New Mexico Trout is proud to bring the Fly Fishing Film Tour to Albuquerque. Watch a variety of films, swap stories, and support conservation all at the same time.There will be refreshments and a raffle. The showing will be Thursday, May 12 at the Indian Pueblo Cultural Center. The door...
read more...
---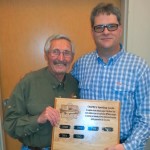 Longtime Contributions Recognized
03/04/2016
New Mexico Trout honored several businesses that have committed their time and resources for many years in support of New Mexico Trout. At the January meeting, Chuck Domenici of Charlie's Sporting Goods was presented with a plaque recognizing their support. At the 2016 Conclave in February, Van B...
read more...
---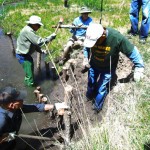 Conservation Projects for 2016
03/04/2016
Ron Loehman, Conservation Chairman Our conservation projects on public lands require permission from and collaboration with the responsible land management agency. Consequently, project schedules and locations sometimes change because of changing agency priorities or other constraints. Most of ...
read more...
---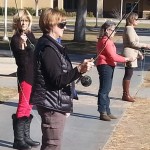 NMT Women's Group Planned
03/04/2016
Due to the response to the special women's program at this year's conclave, New Mexico Trout is pleased to announce the formation of New Mexico Trout's Women's group. The women's group will fo...
read more...
---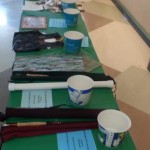 2016 Conclave – a success!
03/04/2016
Brian Beaudoin Conclave Chair New Mexico Trout's Annual Conclave was held on 6 February and was a great success with over 200 attendees, including many women fly fishers. Our three exceptional guests, Skip Morris, Van Beacham and Karen Denison, provided entertaining and educational presentations...
read more...