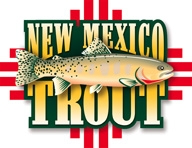 New Mexico Trout is dedicated to the preservation and enhancement of trout fishing in New Mexico's waters through restoration of riparian habitats and through the education of the public about trout fishing and the value of trout habitats. Whether you are new to fly fishing or have years of experience, you can benefit from membership. We welcome you to get acquainted with us through our website and by joining us at our next monthly meeting.
New Mexico Trout is a 501(c)(3) non-profit organization, and we welcome all tax-deductible contributions.
---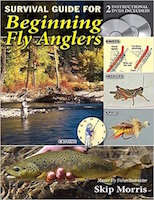 New Mexico Trout is pleased to offer some fabulous and informative books to its members. After the 2016 Conclave, Skip Morris provided a collection of titles that you can purchase here. These books are signed by Skip, and Trout Flies for Rivers is signed by both Skip and Carol Morris. All of these books are available on a 'First Come First Served' basis.
---
Recent news
Jemez Creek Volunteer Project and Small Stream Fishing Clinic – July 23, 2016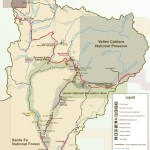 07/13/2016
WHAT:  For the past several months the lower Jemez Creek has been the site of a major Forest Service stream restoration project. Old, ineffective stream structures have been replaced, pools and meanders have been constructed, and willows and cottonwoods have been planted along the stream banks. Th...
read more...
---
Volunteers Needed for VCNP Fly Fishing Clinics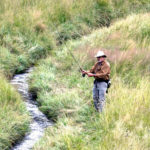 07/13/2016
We got off to a late start this year with the Valles Caldera National Preserve fly fishing clinics, primarily because of the uncertainty surrounding new administrative ground rules.  We need a couple of volunteers to help with two clinics, one scheduled for beginner adults on July 23 and the s...
read more...
---
Next General Meeting – September 13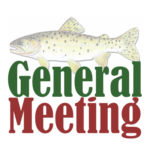 07/01/2016
The next general meeting will be held on Tuesday September 13. Jerry Burton will give a presentation on small lakes and ponds winter fly fishing. In other words, where to go in the winter when when you just need to get out and wet a fly.
read more...
---
Rio Guadalupe Special Trout Waters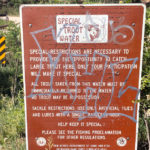 07/01/2016
Ron Loehman, Conservation Chairman The 1.3 miles of the Rio Guadalupe from Porter's Landing to Llano Loco Spring is designated as a Special Trout Water by the NM Game and Fish Department (NMG&FD). These regulations restrict anglers to single barbless hooks on artificial flies or lures and requi...
read more...
---
Large Scale Gila Diversion Abandoned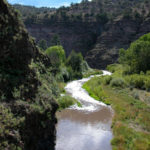 07/01/2016
The New Mexico Central Arizona Project Entity, or NMCAPE, decided to abandon an estimated billion dollar plan for capturing the river's water, which entailed diversion of the Gila and storing waters in an off-stream reservoir near Turkey Creek. The NMCAPE directed its engineering contractor to conti...
read more...
---
June 4 Volunteer Project: Cebolla Restoration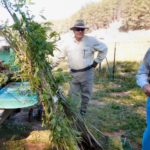 07/01/2016
Ron Loehman, Conservation Chairman New Mexico Trout conservation volunteers worked hard and accomplished a lot earlier this month on a series of projects on the Rio Cebolla along Forest Road 376. As is custo...
read more...
---
NMT Withdraws Meadow Jumping Mouse Objections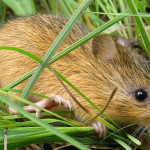 05/27/2016
Jerry Burton, Ron Loehman, and Art Vollmer of Trout Unlimited met with the SFNF Supervisor, Maria Garcia, her Deputy, Joe Norell, and Alan Setzer, the acting ranger on the Jemez District at the SFNF offices in Santa Fe on May 24.  The FS requested the meeting to address our objections to the New Me...
read more...
---
Valles Caldera Fishing for 2016 Season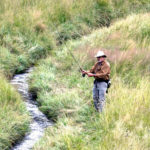 05/01/2016
The East Fork of the Jemez, Jaramillo Creek, the Rio San Antonio, and the Rito do los Indios are open to fishing year round, as long as they are not frozen.  Vehicle access requires a Backcountry Vehicle...
read more...