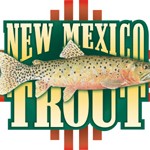 The Board of Directors is responsible for the overall management and control of the business and affairs of New Mexico Trout.
February 2017 – if you are interested in any of the vacant seats or positions, please contact Jerry Burton!  Even if you don't feel ready to take on the lead role, we'd be happy to have assistants to all of our board members.  We need your support.
Officers
Members
Other contacts
Meet the Board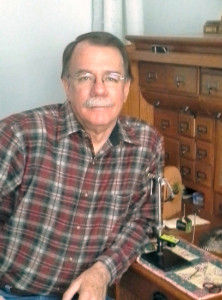 Lance Leach, Vice President.
I've been hooked on fishing since I was 3 years old when my granddad took me catfishing. In the early 70's I learned to tie flies, 6 lessons for . I still have the first fly I ever tied. I can't believe Gerding didn't give me my money back and throw me out of his shop.
The next year I moved to Aztec, NM and learned to flyfish on the San Juan and joined NM Trout. I moved back to Albuquerque and finally retired last year. My job kept me on the road all week, every week. I can finally start attending meetings again and volunteering, and I look forward to serving as your Vice President. When I'm not on a stream somewhere, you'll find me tying flies or making a bamboo rod.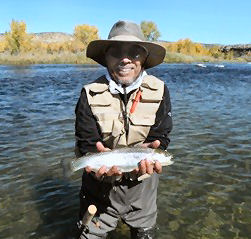 Lorenzo Maldonado Jr, Secretary I have always been interested in fishing, but started years ago with a spinning reel and pole.  When I retired from the Air Force in 1993 at Cannon AFB in Clovis NM, my wife, Cheryl, and I decided to make our permanent residence here in Albuquerque NM.  While receiving my medical treatments at the VA hospital, I heard about the "Project Healing Waters" program operated by the NM Trout association.  I attended the fly fishing class for two years and learned a lot.  Wanting to give back to my fellow veterans, and the organization, I joined the NM Trout Project Healing Waters program as an assistant instructor.  As time went by, I wanted to get more involved, and volunteered to fill a vacant position as recorder for the Board of Directors meeting minutes.  In prior years, my wife and I were involved with the local "La Mesa Community Association" helping with community projects and eventually also was elected as their meeting minutes recorder.  I anticipate being involved with NM Trout in many future endeavors.  In my spare time, I freelance as a graphic designer and, of course, enjoy fly-fishing and camping.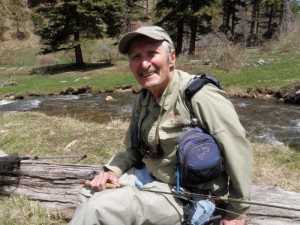 Jerry Burton - President Jerry Burton joined New Mexico Trout in 1996 after he had retired from a career as a fish and wildlife biologist with the U.S. Fish and Wildlife Service. During his time with the Service he worked in the mid-west, southeast, northwest, and southwest. He worked on recovery efforts for Apache trout and Gila trout and many other threatened or endangered fish species. As New Mexico Trout's President Jerry chairs the monthly meetings, directs board meetings, and is one of our primary representatives to other organizations and government offices. After retirement from the Service he did endangered species consulting for a couple of years and then spent 15 years as a Orvis endorsed fly fishing guide. He has retired from guiding and now will have more time to fish and help with NMT programs. He feels as a retired fly fishing guide who has guided on about every stream in New Mexico that he brings a wealth of knowledge to the organization and will be able to obtain some excellent speakers for the monthly meetings. He is reluctant to give his favorite fishing spot in New Mexico, but it is in a place where there are only wild trout and wild country, and as a clue, it's where the CDT crosses a stream.