When:  Tuesday, January 14, 7:00 pm
Topic: Gerry Burton is our former President and currently serving the club by sharing sage guidance from the Past President's position. In January he will share tips and tricks on "Geezer Fishing" to be help you fish more confidently, comfortably, and safely when fishing New Mexico mountain streams. For us experienced anglers (I hesitate to say "old"), we know that a great day is not measured by how you rough it but how you smooth it! Gerry's Geezer Fishing ideas will help make fishing more fun for all anglers.
Notes:
No meeting in December.
We are meeting at a new location! See poster below.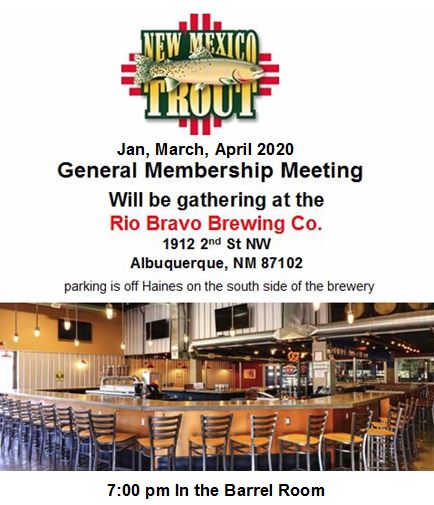 General meeting are held the second Tuesday of the month except June, July and August and the Conclave month. Fly Tiers Roundtable meets every Tuesday at 7pm except when General Meetings are being conducted.